Ofsted
We are currently judged to be a 'good school' by Ofsted after our inspection in the June 2022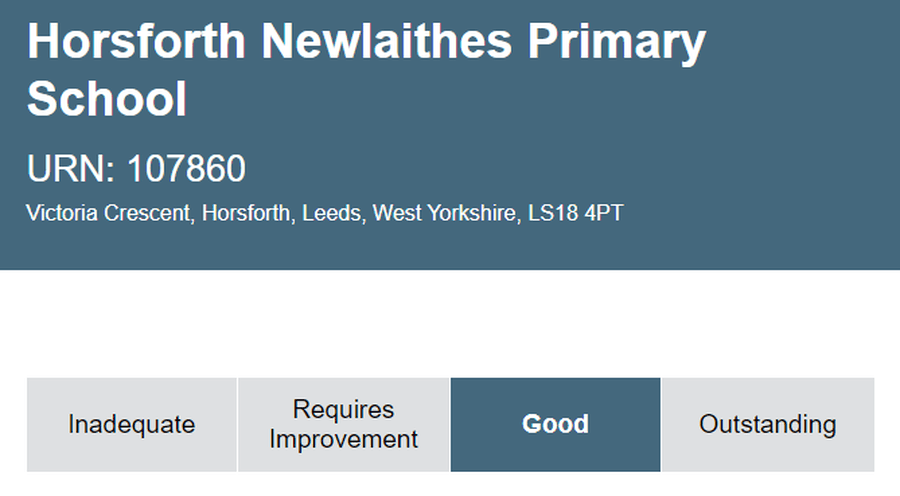 Our latest Ofsted report can be found by following the link below. Here are some of the highlights:
Staff and governors are delighted that the inspection acknowledged that children enjoy school: "Pupils are happy to attend Horsforth Newlaithes Primary School. They feel valued and listened to. One pupil explained, 'Your opinion matters and is taken into account.' "
It was pleasing that the ethos of the school and the attitudes of the children was recognised: "Leaders and governors want all pupils to be happy, well informed and useful members of the community. They provide a broad and interesting curriculum. Pupils appreciate the many opportunities to be involved in school and community projects. They take pride in their work and enjoy being able to make a difference.
Pupils are polite and welcoming to visitors. They are happy to talk about what they are learning and life at school. They say the 'curriculum drivers' of 'diversity, environment,
democracy and community' guide them. As a result, pupils are respectful and value diversity. They care about others and the world around them."
We were identified as an inclusive school where everyone can achieve success: "Pupils with special educational needs and/or disabilities (SEND) do very well. They are
included in everything the school has to offer. Leaders make adjustments, where necessary, to the curriculum and enrichment activities. This enables everyone to join in
and be successful. "
Horsforth Newlaithes Primary School inspection reports
Tell Ofsted what you think of our school using the Parent View website